Share:
---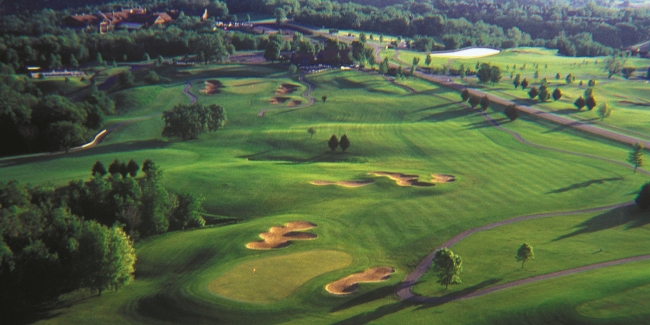 Eagle Ridge Resort and Spa
Golf Greatness in Galena, Illinois
By Glen Turk
If you've only played one course at Eagle Ridge Resort and Spa in Galena, Illinois, it's a good bet it was The General, a Roger Packard/Andy North that is consistently ranked one of the top three courses in the Land of Lincoln. What you may not know is that Eagle Ridge is home to 45 more remarkable golf holes divided into The North 18, The South 18, and The East 9.

Here's a fact that speaks to the greatness of Eagle Ridge's North Course. Of their four world-class layouts, more rounds are played yearly on the North Course than any other. This statistic speaks to the fairness of the 6875 yard par-72 track and how revered the North Course as become with their membership that spans the entire nation.

And because good scoring always leads to more enjoyment, here's another little juicy morsel that will actually help to succeed on the North. When you're in the middle of the first fairway, (where else would you ever be?) find the small hill off your left shoulder. On the first six holes find that hill and play your putts to break away from that landmark. Regretfully on holes 7-18 you're on your own.

Speaking of the 7th hole, that's precisely where the North gets good . . . really good. The 402 yard par-4 gives golfers their first stunning view of Lake Galena. To me, there's nothing better that seeing a lake that is so far out of play I can't possibly lose a ball in it. That's what my therapist calls my unique version of "positive thinking." The downhill approach becomes surreal on the sunny day, as glistening Lake Galena provides an insatiable backdrop that once again takes me to my "Happy Place."

The second best view on the front nine can ne found one hole later at the 165 yard par-3 8th. Lake Galena now flanks the left side of the putting surface and much like the 7th doesn't come into play unless your favorite Chinese dish that day is "Long Duck Hook." Make sure to check out the wind direction and strength before firing at the flag as the elevated tee box makes you feel more wind than 80 feet below on the green.

Former Director of Golf Erin Strieck puts this triumvirate in perspective with the following quote. "One of the best stretches of golf at Eagle Ridge is #7, #8, & #9 on the North Course. The 7th is a very scenic par-4 that incorporates a fantastic view of Lake Galena as the backdrop to this hole. The tricky shot on this hole is the one to the green, as it slopes from back to front. A shot that lands short of the green is one that will stay on the putting surface. The 8th features a tee shot that crosses over a corner of Lake Galena, opening up to a spectacular view of the lake and its various rock outcroppings. The large, two-tired green is surrounded by a bunker and backed by two huge oak trees. And finally at 397 yards, the 9th is a true test to end the front nine. The tee shot is uphill and the fairway is relatively blind. If you hit your tee shot through the fairway and you have the daunting task of hitting your approach shot over two huge oak trees to a green that is surrounded by bunkers," concluded Erin Strieck.

The South Course, which was completed for play in 1996, is the most difficult championship course at Eagle Ridge according to Erin Strieck. The 6762 yard, par-72 layout is a magical collection of tree-lined gems and links style wonders. It's a shot-makers course and one that will improve your game if played multiple times. If I had to pick the terrific trio at the South they would be in order of play, not preference, the 332 yard 4th hole, a short par-4 tucked between two forest preserves on each side. Holes this scenic have gone the way of the baseball doubleheader, the phone booth, and table manners - you simply just don't see them anymore.

The 512 yard par-5 11th is the type of hole I could play 18 times per round. The fairway looks at wide as a football field the long way and is downhill the entire path to the green. If you can relax on the tee and smooth one out there you should be able to get home in two. The proper play is bounce the ball on the green as behind the pin lurks water and a sure penalty stroke.

The "signature hole" on the South is the last, a 406-yard par-4 with the tee set 90 feet above a landing area which is guarded by lakes on both sides and a stream that crosses the fairway 265 yards from the tee. The second shot plays uphill to a well-bunkered elevated green and the clubhouse provides one of the coolest settings in golf. "My favorite hole on the South is #18 a 372 yard par-4. The drive is critical as you have a decision to make lay-up or go for it. A lay-up leaves you 150 out to an elevated green and a drive over the creek leaves you 100 out. I always say go for it, its #18 and what do you have to loose," proclaimed Strieck. All I seem to lose are balls and strokes Erin when I go for it, but the advice is still sound!

The East Course at Eagle Ridge maybe the best idea since George Lucas secured the licensing rights to Star Wars. The underrated jewel of Eagle Ridge plays to a par-34 and features one par-5, five par-4's, and three par-3's. At only 2648 yards, you'll be able to hone your iron game or just relax with friends and family members of all skill levels.

"Most people assume the East course is a par-3 course. People are pleased to see that the East course is very much like the three others courses on property. Roger Packard, the course architect, designed the East around all of the natural rock outcroppings; so you will find rock walls and outcroppings on most of the holes. I believe The East course is one of the most beautiful nine-hole courses in the Midwest" explained Erin Strieck.

There is definite "Wow Factor" on the East Course, and it doesn't take long for it to make an appearance. "My favorite hole on the East is #2 a 150 yard par-3, stated Eagle Ridge's Director of Golf. You have to be very accurate on your tee shot as there are bunkers that surround most of green and a creek lies directly behind the green. Most people are not used to the dramatic 100 foot elevation change and struggle to pick the right club," explained Strieck. Honestly, it's the type of course that can elicit tons of birdies or tons of dreaded "others" - a.k.a. it's really fun to play over and over again!

But at the end of the day, 63 spectacular holes of golf is only truly great when paired with exemplary service and hospitality. It's that "we want to please you attitude" that makes Eagle Ridge soar. "What separates us from all the other competitors is our commitment to provide excellent customer service to all of our guests. This customer service comes in many forms, from our excellent golf course conditions, excellent Food & Beverage and the personal interaction with all the Eagle Ridge associates. We take pride in working at Eagle Ridge and I think it definitely shows," concluded Erin Strieck.

For more information on Eagle Ridge Resort and Spa, visit their website at www.eagleridge.com or call 1-800-892-2269.


Article Tags: The General, Eagle Ridge Resort and Spa
Revised: 11/08/2010 - Article Viewed 24,603 Times
Share Comment
Written By: Glen Turk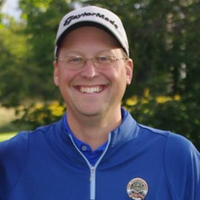 Glen Turk is a Wisconsin native and is the Senior Writer/Editor of Midwest Golfing Magazine. Midwest Golfing Magazine was formerly known as Pub-Links Golfer's Magazine and is a free publication distributed four times per year throughout Wisconsin, Illinois, Michigan, Minnesota, Iowa, Indiana, and Ohio.

His duties at MGM include writing course features, facilitating product testing, and overseeing the overall content and look of the magazine. But clearly his most important task is playing as much golf as his wife allows. Fortunately for him, she plays also and loves out-driving him even with a 60 yard head start.

Glen plays to a 6 handicap but once set a record by having his ball retriever regripped 15 times in one calendar year. It was a December trip to Guam that ultimately did him in. Finally, if you haven't caught on by now, the two most worthy weapons in Glen's writing arsenal are self-deprecating humor and pithy one-liners.

My signature line, "Be A Force on The Course" and now more recently, "Hit 'Em Where They Mow!" can be reused at no charge.