Share:
---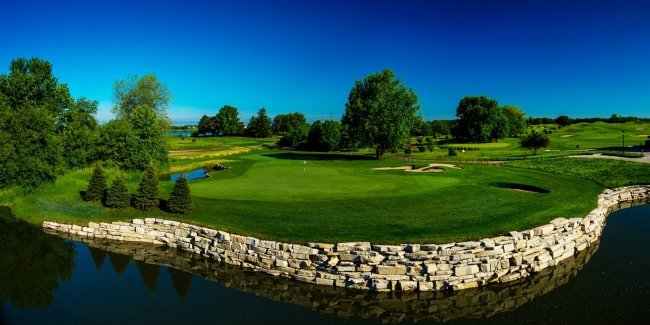 Mistwood Golf Club
By Dan Rusnak
When Mistwood Golf Club in Romeoville opened in 1998 I had the opportunity to play the course and while I was impressed with the course design. Including routing around a 65-acre lake, the course was another impressive layout among many other impressive Chicago area layouts.

After an incredible two-year renovation, the requires closing the course early the past two seasons and opening later this year due to inclement weather, Mistwood is now among the elite public golf facilities in the Chicagoland area and owner James McWethy should be commended for his commitment to this facility and the golfers who enjoy it.

McWethy has made a major commitment to making Mistwood one of the finest golf facilities in the Chicagoland area and has very high expectations that the course will become a destination for travelers to the Chicago area.
The added bonus of a top-notch Performance Center makes Mistwood a must see and a must play.
Ray Hearn, the courses original architect, has been the Mistwood renovation architect and has added some very unique aspects to the course he initially designed including 19 sod-wall bunkers.

While the 19 sod-wall bunkers are a distinctive addition, as well as a unique experience for those who have not ventured 'across the pond', another aspect of Mistwood are the holes surrounding St. James Loch.

St. James Loch is a 65-acre Lake that includes 'Kelpie's Corner', which consists of holes #14 through #17.
#14 (200 yards from the Gold Tees, 192 Black, 157 Blue, 116 Red), known as Kelpie's Lookout, is an impressive and lengthy par 3 that requires a long shot over the northeast corner of the lake.

Kelpie's Bend is the par five 559 yard 15th hole which is a dogleg left par five with water the entire length of the left side of the hole.

#16 is known as Kepie's Bay and is a 346 yard par 4 with water to the left and out of bounds right. It requires a little target golf as to avoid the water that darts back towards the fairway prior to the green.

Kepie's Spine is the par 3 175 yard 17th hole that is surrounded by long fescue and marshy areas.

The course can now boast a 74.7 course rating and a 144 slope from the Tournament tees and a 72.1 course rating and a 138 slope from the Black tees, which serve as the normal tees for us duffers.

Yardage from the Tournament tees is 7.040 yards while the Black tees are 6,639 yards.

While the golf course renovation is notable, the new 5,000 square-foot Performance Center is among the top facilities in the Midwest.

The facility boasts 11 heated hitting stations for all-seasons practice, 2 teaching bays with state-of-the-art technology, a putting lab and a dedicated club repair room.

"The planning took close to seven years." Said Director of Golf at Mistwood Dan Phillips. "A lot of thought has gone into this project. We have a year-round facility now."
The technology available at the Performance Center includes TrackMan ball flight analysis, SAM Putt Lab and Quintic ball motion putting analysis.

They provide a wide range of programs, camps and clinics. One unique program I reviewed is their Committed Athlete Program (CAP). CAP is offered as their highest-level program to provide select, high-performance golfers with a comprehensive and systematic approach to training, competing, skill improvement and personal development.
Both dedicated young men and women are welcome to participate. The region's top certified educators, Mike Baldwin and John Platt, the 2011 Illinois Teacher of the Year, lead the CAP services.

Baldwin serves as Performance Center Director and Platt is Director of Instruction. Chris Ioriatti rounds out the team as Performance Center Specialist.

Phillips and Mistwood Head Golf Professional Visanu Tongwarin also include teaching as part of their duties.
"As a whole, our goal is to offer a complete performance experience," said Baldwin. "We can work on every aspect of your game. We can make any tweak from the club performance side and the player performance side. We're trying to create an overall experience that is memorable, makes you better and touches every level of performance there is. And we want to have some fun doing it."

While the Performance Center is a place to improve your game, it also serves as the course's halfway house with an elaborate bar and snack area that includes 8 flat screen televisions.

While talking Executive Cheg Jim Shamet, who in his professional experience has cooked for the Chicago Bears and Cardinal Bernadine, I had the impression that he goes all out for the members as well as the daily golfers who get a chance to dine at this Southwest suburban facility.
Shamet boasts an impressive banquet menu and his well-trained staff are prepared to host top of the line banquets and outings as well as private dinners and parties.

In addition to Mistwood's great golf course and performance center, the facility is the long-time site of the Illinois Women's Open and recently hosted an Illinois Open qualifier as well as the AJGA Midwest Junior Players Championship.

For more information about Mistwod golf, the Performance Center or Mistwood Dining as well as membership opportunities you can call 815-254-3333 or visit www.mistwoodgc.com
Revised: 06/21/2013 - Article Viewed 21,335 Times - View Golf Course Profile
Share Comment
Written By: Dan Rusnak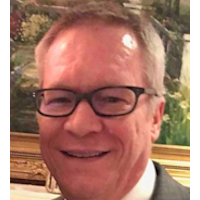 Dan Rusnak is a long time Chicago Golf Writer and former Golf Columnist for The Star Newspaper. His articles and course directory research has been featured on numerous websites and in print publications.