Share:
---
Topgolf Chicago: A One-of-a-kind Entertainment Complex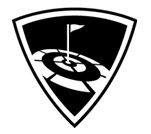 Chicagoans have found a game that can appeal to Ben Hogan as easily as Rodney Dangerfield. Celebrating two years in the Chicago market this October, TopGolf is the only entertainment facility that uses computer microchips imbedded into regulation golf balls to create a one-of-a-kind, interactive game. This sports complex features several on-site bars, a plethora of flat screen TVs, great food and a laid back environment that guests of all ages can enjoy with friends and family. Guests can order food and beverages from their bays which will be delivered by TopGolf's "caddies" - as the servers are commonly known.

With 66 heated, covered hitting bays, TopGolf is an all-weather facility where people can play 365 days of the year. Additional bays are located on the upper level party deck where guests can play late into the night. TopGolf also features an 18-hole miniature golf course.

At TopGolf, players hit to dartboard-like targets ranging from 20 to 250 yards away that are equipped with censors to track the player's shot. Players receive information about their shots via computer screens at each bay along with point totals scored according to which TopGolf game they are playing.

TopGolf has other venues in Washington D.C. and Dallas along with three facilities in the United Kingdom. The company plans to open over 100 TopGolf facilities in the United Sates, according to CEO Joe Vrankin.

"TopGolf is enjoyable for avid golfers as well as people who have never played the game - it is a totally unique entertainment experience," explains Vrankin. "Better players enjoy the detailed feedback they receive about each shot. For novices, TopGolf is an alternative to bowling or darts at the pub. I have yet to meet a person who has not enjoyed TopGolf from the first swing and our numbers back that up."
TopGolf Chicago is a popular venue for private parties and corporate events. Beginners find it much more enjoyable than a typical corporate outing because they can play alongside hardcore players without being worried about holding up the course or complicated etiquette. The entertainment complex hosts many team building events and is a hot spot for business lunches.

For avid players, TopGolf Chicago has a full service golf shop, state-of-the-art instruction including TrackMan launch monitor technology, professional club fitting for virtually every name brand and corporate suites where the game can be enjoyed.

TopGolf Wood Dale is located at 699 West Thorndale Rd., two miles east of Route 53 near Woodfield Shopping Center. For more information, call (630) 595-4653 or visit www.topgolfusa.com.

News Source: www.topgolfusa.com
Posted June 22, 2009 || Viewed 3,314 times
Share Comment