Share:
---
Mistwood Golf Club Breaks Ground on new Clubhouse for 2015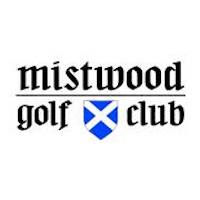 Mistwood Golf Club in Romeoville has gone through a major face-lift over the last two seasons, which included a renovated golf course drawing national acclaim and a new Performance Center that was immediately proclaimed among the best in the country by Golf Range magazine.
Next on owner Jim McWethy's to-do list is a new clubhouse. Work, which began in August with the demolition of the previous building, is well underway and the new version, designed by Chicago based Daniel Wohlfeil Design, is expected to open next June.

"It's going to be spectacular,'' said McWethy, who has owned the facility since 2003 after being one of the original investors when the course opened in 1998. "Almost nothing will be as innovative, creative and attractive as this will be.''

The new facility will actually consist of two buildings that will have the same stone architecture and Scottish farmhouse theme as the Performance Center, which was also designed by Wohlfeil. Together, the three buildings and surrounding landscape will have the look and feel of a Scottish village.

One building will house a restaurant and banquet facility that will easily seat 250-300 diners. The restaurant, still unnamed, will be separately branded.

"We want a place where people who might not even be golfers can come and have a great meal,"said McWethy.

The other building will have two stories, the lower one housing a pro shop and locker rooms that will accommodate 80-100 players and the upper one used for staff offices with a special view of the entire course. The buildings will also share a large underground basement area used for storage and golf carts.

Though he's consistently declined comment on the cost of his Mistwood projects, McWethy admitted "it's obviously very significant.''

Presently Mistwood's biggest event is the Illinois Women's Open tourney where professionals and amateurs from the U.S. and around the world compete. Mistwood has also hosted Chicago District Golf Association and Illinois PGA major events.

"We definitely want more," said McWethy. "We'd love to have more national amateur and professional events, for both men and women."

McWethy admits that his extensive, expensive projects fly in the face of a difficult economic climate.

"The economy has been struggling, and golf is an activity that is being challenged," he said. "But, it goes back to my fundamental belief that if you do a good job with every aspect of it, there's still enough business out there. There's still a lot of people playing golf."

And many of them are likely to visit Mistwood. More have already come - and many from further distances - to experience the renovated course and spiffy Performance Center. The new clubhouse will only add to that, and McWethy expects Mistwood to eventually become a golf destination.

"You need to build a great golf course, which I think we've done, and we have a Performance Center without peer,'' he said. "The clubhouse facility is the third piece of the puzzle and I believe we will have one of the finest golf facilities in the Chicago area.''

The course, originally designed by Michigan architect Ray Hearn, opened in 1998. Hearn returned to handle the renovation, which required the course to be closed for parts of 2012 and 2013. That inconvenience paid off when Golf Digest named Mistwood as one of its Best New Courses in 2013 and Golf Magazine listed it as one of the Best Renovations You Can Play in January, 2014, and one of its top Renovations of the Year in the world six months later.
News Source: Mistwood Golf Club
Posted January 7, 2015 || Viewed 2,105 times || View Course Profile
Share Comment