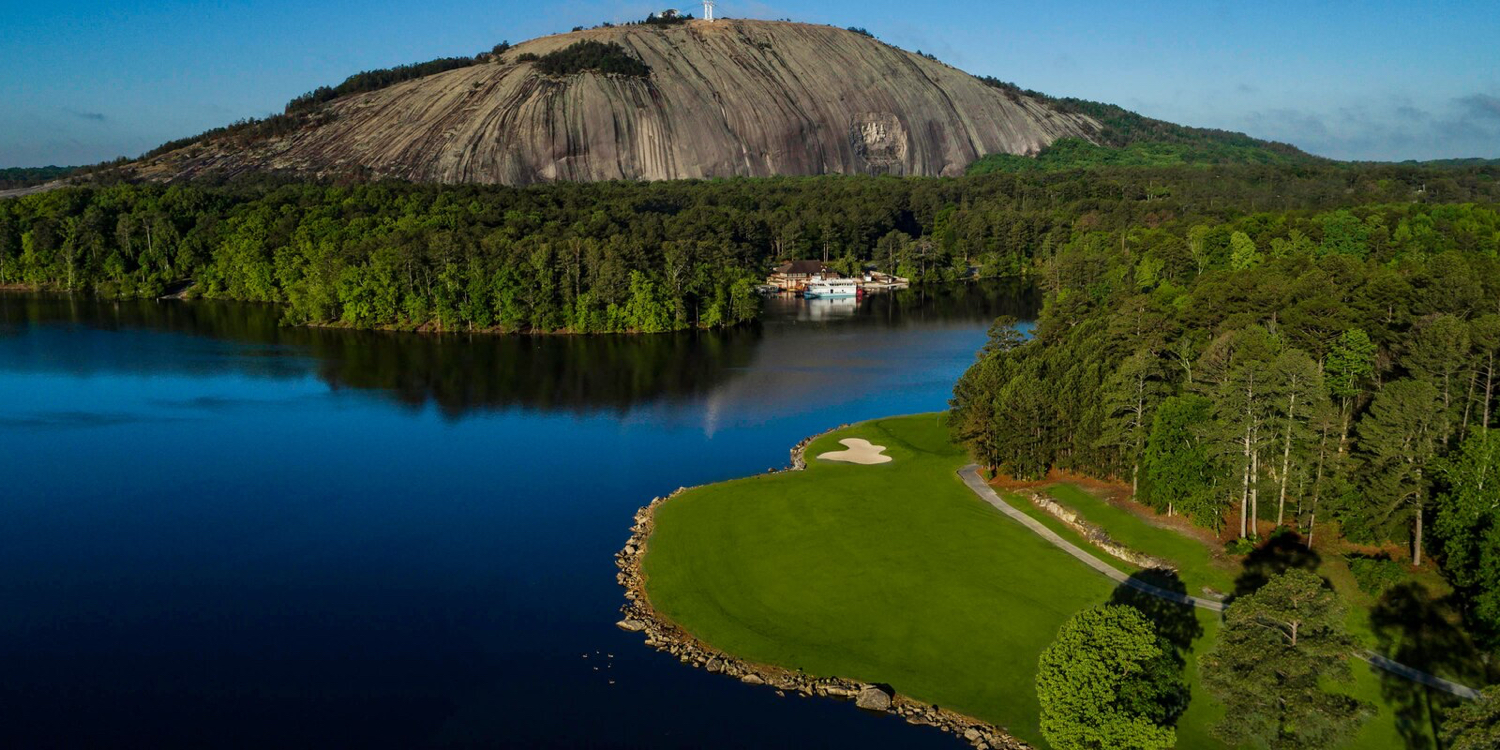 Atlanta, GA
Escape to Stone Mountain Park, just 20 miles outside Atlanta for a memorable golf getaway to Stone Mountain Golf Club and Atlanta Evergreen Marriott Resort.

Stone Mountain Golf Club and Atlanta Evergreen – both managed by Marriott – have partnered up to offer a turn-key golf vacation. Book their unlimited Golf Package for overnight accommodations and unlimited golf on 36 holes, including the Robert Trent Jones, Sr. designed Stonemont Course.

Perfect for a golf trip or family getaway – Atlanta Evergreen Marriott offers renovated guestrooms with walkout balconies, a resort-style outdoor pool, indoor pool and multiple dining options. Adjacent to the resort and golf course, you'll find 3,200 park acres to hike, bike, or kayak within the Stone Mountain Park limits.
---
Midwest Golfing Magazine
Jay's Tee Box
If 2020 was dubbed the "Summer of Golf," then 2021 should be known as "The Summer of More Golf!" For every golf course parking lot I drive past is packed, and tee times are harder to find than my ball when I blast it into the woods!

Our Summer Issue is chalked full of articles on the finest properties the Midwest golf scene has to offer. And it doesn't get much better than our cover feature on Big Cedar Golf in Ridgedale, Missouri. Editor Glen Turk was able to experience Payne's Valley (Tiger Woods' first public course) in April and came back raving about Bass Pro Shops founder Johnny Morris' tribute to the game which features 77 holes over five unique venues!

Lead Staff Writer Matt Tevsh has been busy as well, as he files reports on two iconic Michigan properties – Shanty Creek Resort and Black Lake Golf Club. The former has just expanded to 90 holes with the purchase of Hawk's Eye Golf Course in Bellaire, MI. Black Lake GC is a Rees Jones masterpiece that partners with two other local standouts (Gaylord Golf Club & Michaywe Pines) to form a widely successful stay and play package that Matt recommends.

Matt also had the opportunity to play Sand Valley Golf Resort in Rome, Wisconsin roughly five years after his first visit and put together a creative Then and Now feature. It is truly amazing how thousands of acres of sand dunes have been transformed into one the nation's top resorts in half a decade by the Keiser family.

We stay in The Badger State for travel articles on two emerging golf destinations, Golf Central Wisconsin and the hamlet town of Green Lake. If you are looking for distinctive golf at an affordable rate, then a buddies or couples' trip should be planned to either spot this summer! Both trips must include a round at The Links of Lawsonia, which now sits as the 23rd best public course in the nation on Golfweek's recent top 100 list.

If you're looking to travel outside of the Midwest this summer, then we suggest Shangri-La Resort on Monkey Island, Oklahoma. They just opened a brand-new Activity Park this May that has turned the 27-hole Championship facility into a year-round destination!
It's a Ryder Cup redo at Whistling Straits in late September thanks to last year's cancellation, and Glen Turk delves into which holes will most factor in determining the outcome. I sure hope the PGA of America allows as many fans as possible, as there is nothing better than the atmosphere at a Ryder Cup to get your heart pounding!

Plus, our Summer Issue is thrilled to include a Summer of Swing product guide, a Midwest Golfing Personals on underrated designer Ray Hearn, and of course, the almost legendary Turk's Takes. Again, I want to personally thank all of our incredible partners old and new, as without them we could not do what we love!

Make Some Birdies,
Jay Royle – Publisher